De klantkeuze voor alle doeleinden. Motormodel: Weichai WP10G190E354 Nettovermogen: 127 kW / 170HP / 1900 tpm Bedrijfsgewicht: 17 t
Bedrijfsprofiel
---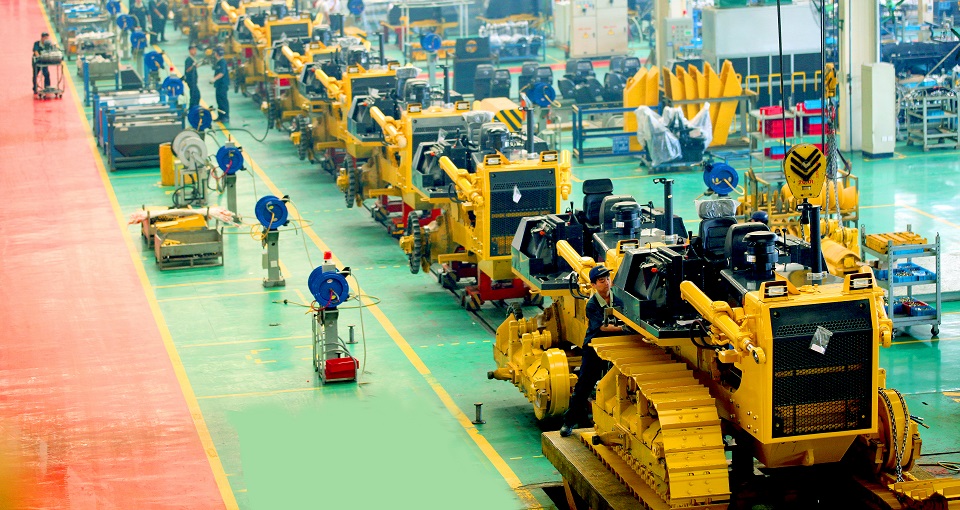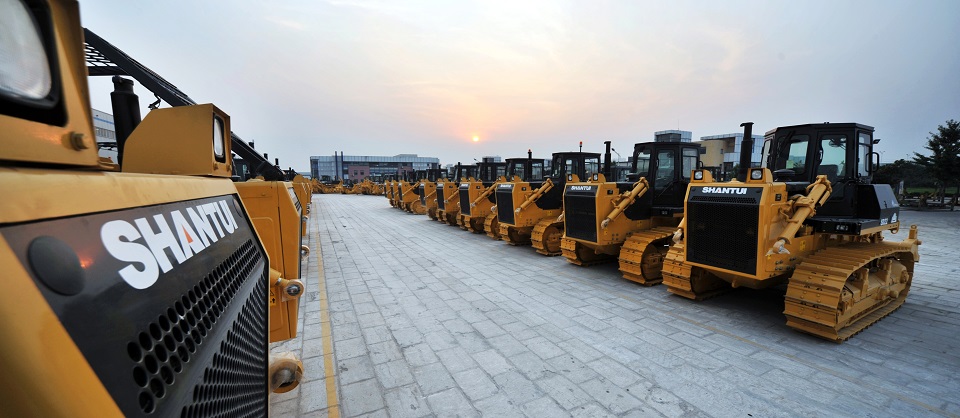 Shantui Construction Machinery Co., Ltd. (Shantui) werd opgericht in 1980. Shantui is een van de top 50 fabrikanten van bouwmachines in de wereld en een van China's top 500-fabrikanten. Shantui's naam staat synoniem voor bulldozers in China, maar vandaag is het bedrijf uitgerust met het hele gamma van bouwmachines, van bulldozers en trimmen bulldozers tot leidinglagen, graders, wielladers, wegwalsen, stortwalsen, wegenbouwmachines, asfaltafwerkmachines Machine, op vrachtwagens gemonteerde betonpompen , lijnpompen, vrachtwagenmixers en aanhangerpompen. Het is een toonaangevende leverancier van onderstellen, rupsband, toprol, tandwiel, spanrol, transmissies en metalen constructiecomponenten. Op dit moment heeft het bedrijf meer dan 140 individuele modelnummers in zijn catalogus. Op 1 januari 1997 was Shantui genoteerd aan de Shenzhen Stock Exchange (stock nummer: 000680) en was het een van de originele bedrijven die betrokken waren bij de lancering van de CSI 300 Index. In 2009 trad Shantui toe tot Shandong Heavy Industry Group als een dochteronderneming om zijn groeidoelstellingen verder te realiseren. In 2011 overschreed Shantui de omzet van $ 2,3 miljard en werd de grootste merkdozer-bulldozer-maker en -verkoper ter wereld.

De belangrijkste productielocaties van Shantui beslaan meer dan 2.000.000 vierkante meter, het Shantui International Industrial Park en het Shantui Heavy Industry Technology Park bevinden zich in de provincie Shandong, Shantui had vestigingen in de Verenigde Arabische Emiraten, Zuid-Afrika, Rusland, Brazilië en Hong Kong. De productiemogelijkheden, productienormen en productkwaliteit van het bedrijf lopen op de binnenlandse manier de weg en streven ernaar om aan internationale normen te voldoen of deze te overschrijden. Het Shantui Technology Research Center en het Post-Doctoral Research Lab worden erkend als onderzoeks- en ontwikkelingscentrum op nationaal niveau en vormen de basis voor de innovatie- en internationaliseringsprogramma's van Shantui. De jaarlijkse productiecapaciteit overschrijdt 15.000 eenheden bulldozers, 7.000 eenheden wegtransportmachines, 5.000 eenheden betonmachines, 180.000 spoorassemblages, 160.000 eenheden koppelomvormers, 50.000 transmissies en 1.400.000 eenheden rollers voor bouwmachines. Shantui's gevestigde marketingsysteem en een uitstekend verkoop- en servicenetwerk over de hele wereld, zijn producten worden in heel China en het buitenland verkocht in meer dan 150 landen en gebieden.

Shantui, Ltd. is een van de 100 beste bedrijven in de Chinese machinebouwindustrie en is een nationale eersteklas onderneming met een gestandaardiseerde veiligheidskwaliteit. Als leider in de provincie Shandong is het een [Shandong Province High-Tech Enterprise, "een [Provincie Shandong Manufacturing Industry Illustrative IT Enterprise] en een [Shandong Province Model of Corporate Culture." Shantui is ook geëerd met de National May Day Labour Award is [FAMOUS TRADEMARK of China ", en is een bekend [Mechanische en elektrische Kamers van Koophandel aanbevolen exportmerk.] Shantui heeft de ISO14001- en ISO9001-certificaten gekregen en de belangrijkste producten zijn geslaagd voor CE- en EPA-certificering en andere zijn TUV-certificering gepasseerd.

In de komende 5-10 jaar zal Shantui zijn lijn van grondverzetmachines, betonmachines, verdichtingsmachines en wegenmachines en zijn onderdelenactiviteiten verder ontwikkelen. Uiteindelijk streeft Shantui ernaar een toonaangevend, concurrerend en duurzaam multinationaal bedrijf te worden dat een sterk gediversifieerde lijn bouwmachineproducten aanbiedt.
Product Categorie : Bulldozers > Standaard type bulldozers